Bali, Tanah Lot Temple.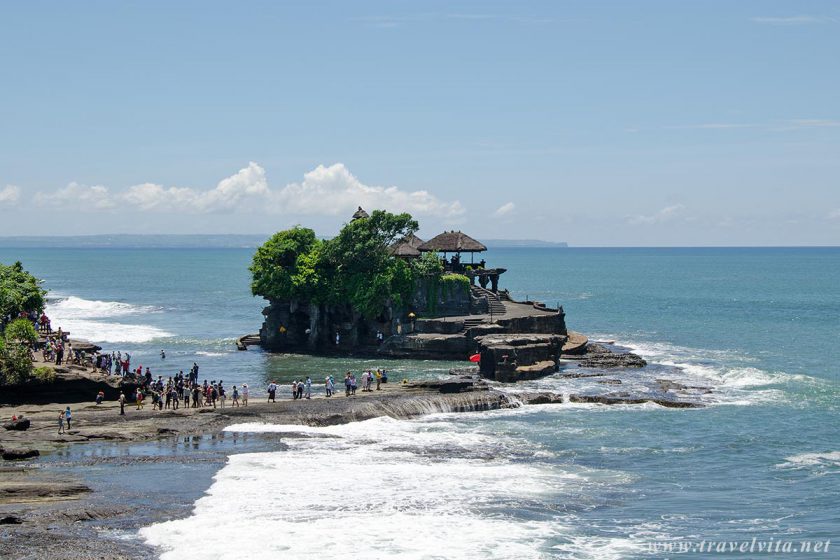 Tanah Lot is a rock formation off the Indonesian island of Bali. It is home to the ancient Hindu pilgrimage temple Pura Tanah Lot (literally "Tanah Lot Temple"). Tanah Lot means "Land in the Sea" in the Balinese language. The temple located in Tabanan, about 20 kilometres (12 miles) North West of Denpasar, the temple sits on a large offshore rock which has been shaped continuously over the years by the ocean tide. The Tanah Lot Temple was built and has been a part of Balinese mythology for centuries. The temple is one of seven sea temples around the Balinese coast. Each of the sea temples was established within eyesight of the next to form a chain along the south-western coast.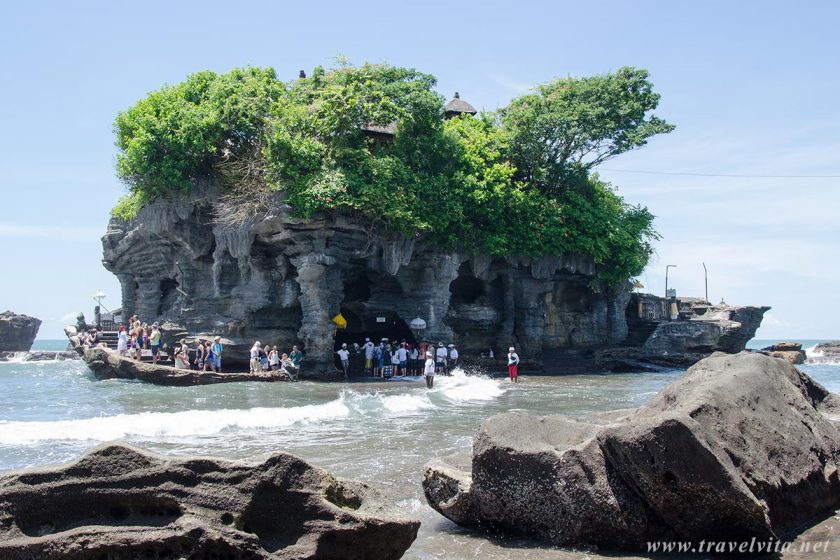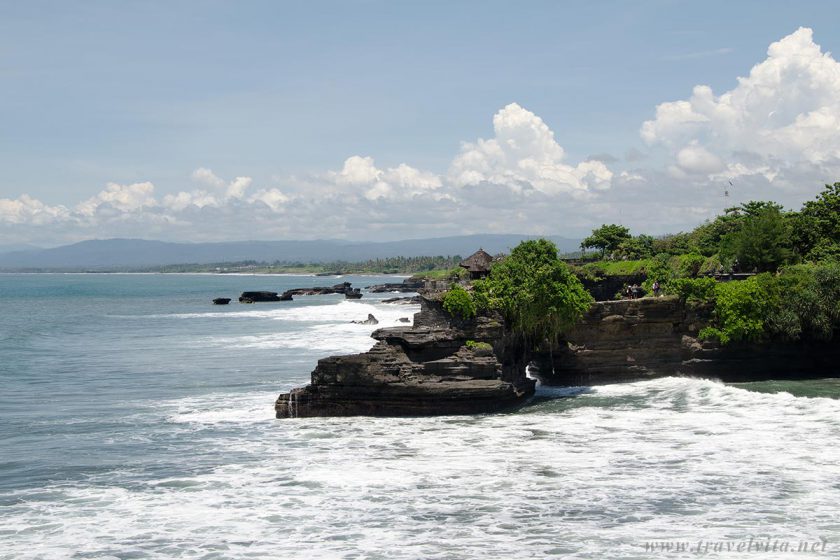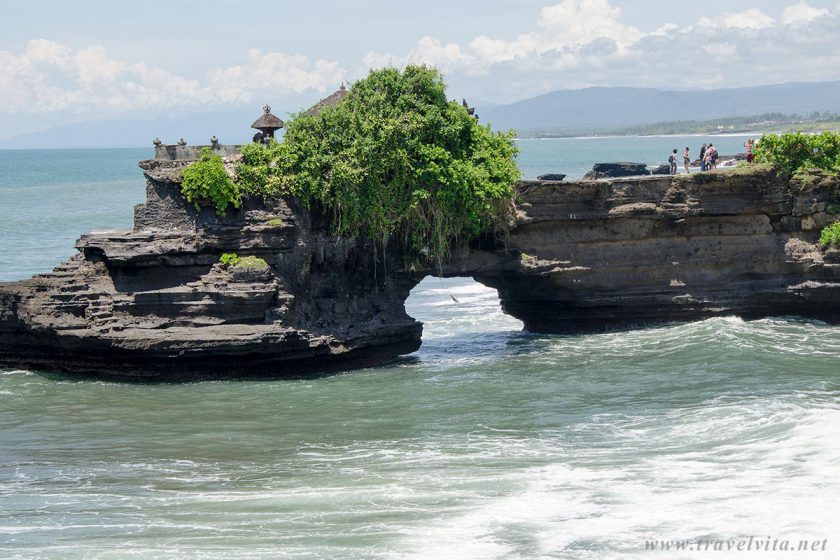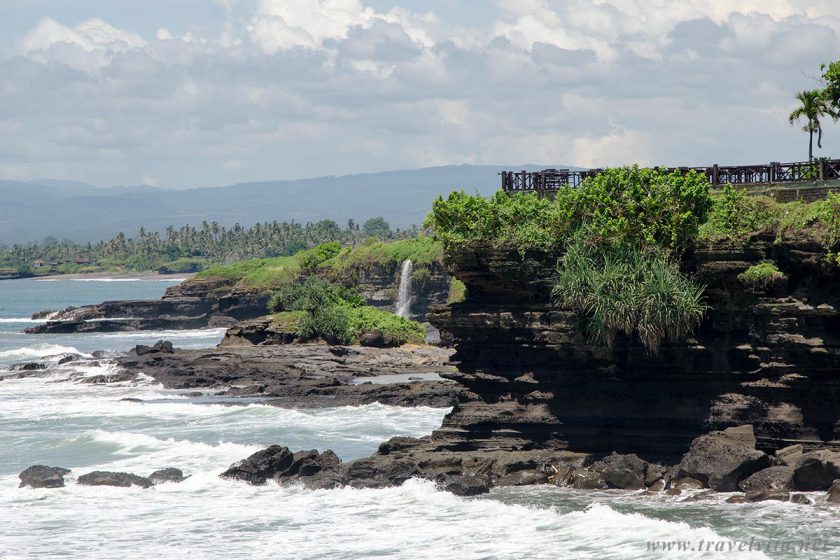 All photos made in January 2014.